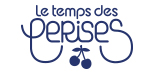 LE TEMPS DES CERISES
Open today
From 10:00 AM to 8:00 PM

01 74 25 74 88
Le Temps des Cerises is the brainchild of a father and son who share the same passion for denim. The brand designs its collections for all the family and for every style, with both vintage and up-to-the minute items. It is the urban appeal and vintage spirit of the brand's keystone products - denim jeans, t-shirts and sportswear - that prove so popular every time.
Every season, you will find urban fashion in a naturally aged style, as if to tell the tale of jeans over the years from the gold rush era to the age of rock and roll!
Visit our Le Temps des Cerises store and lose yourself in the heart of fashion.
Opening Hours
Monday

· From 10:00 AM to 8:00 PM


Tuesday

· From 10:00 AM to 8:00 PM


Wednesday

· From 10:00 AM to 8:00 PM


Thursday

· From 10:00 AM to 8:00 PM


Friday

· From 10:00 AM to 8:00 PM


Saturday

· From 10:00 AM to 8:00 PM


Sunday

· From 10:00 AM to 8:00 PM