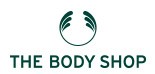 THE BODY SHOP
Open today
From 10:00 AM to 8:00 PM

01 48 65 01 04
The Body Shop invites you to take care of yourself and treat yourself too
Come and visit The Body Shop at Aéroville shopping center and allow yourself to be carried away by the diversity of our body care, make-up and fragrance ranges. In outlets around the world, The Body Shop is the essential brand when it comes to beauty products such as indulgent body milk, floral-scented shower gels and gift sets to suit every budget. Come and delight in your favorite scents - especially our ranges containing shea butter, banana, grapefruit and even strawberry!

The Body Shop - Aéroville: Indulgent beauty products for everyone
Whether you are hunting for a gift idea or wish to test out our coconut or tea tree products, The Body Shop warmly welcomes you to the Aéroville shopping center. Products from The Body Shop are not tested on animals, and the brand supports Fair Trade, whilst also doing all it can to protect our planet. With a loyalty card, you can enjoy numerous benefits all year round. The Body Shop sales consultants will be delighted to help you discover our ranges for men, care products for the hair, body or face, as well as all the latest arrivals. If you need advice, don't hesitate to ask!
Opening Hours
Monday

· From 10:00 AM to 8:00 PM


Tuesday

· From 10:00 AM to 8:00 PM


Wednesday

· From 10:00 AM to 8:00 PM


Thursday

· From 10:00 AM to 8:00 PM


Friday

· From 10:00 AM to 8:00 PM


Saturday

· From 10:00 AM to 8:00 PM


Sunday

· From 10:00 AM to 8:00 PM